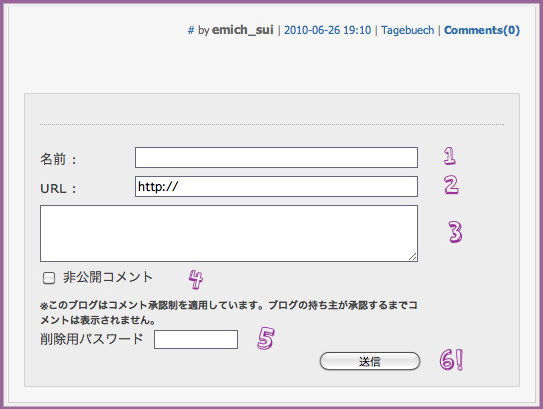 Explain how to leave comments on my blog!
1; Your (user)name
2; You can leave your URL if you have one
3; Please write your comments
4; Please click here, if you don't want to show your comments to others
(Private messages to me)
5; Please write any password
In case of if you would like to delete your comments later, you need the password.
6; SEND!
*** Not to show stupid spam messages, your comments will be showed after I read and accepted.
Looking forward to gettings lots of comments!